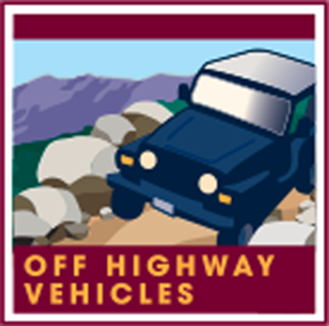 The OHV Program reaches out to off-highway vehicle enthusiasts wherever they are: on the trails where they recreate, in the showrooms where their love affair begins, and even in the classrooms where they are first introduced.
For program information, contact us at info@mountainsfoundation.org
Program Activities
These important onsite OHV programs help keep our trails safe and fun for everyone:
Education Rides (ATV, M/C, ROV,or 4×4) | Trail Maintenance | Information Kiosk | Special Projects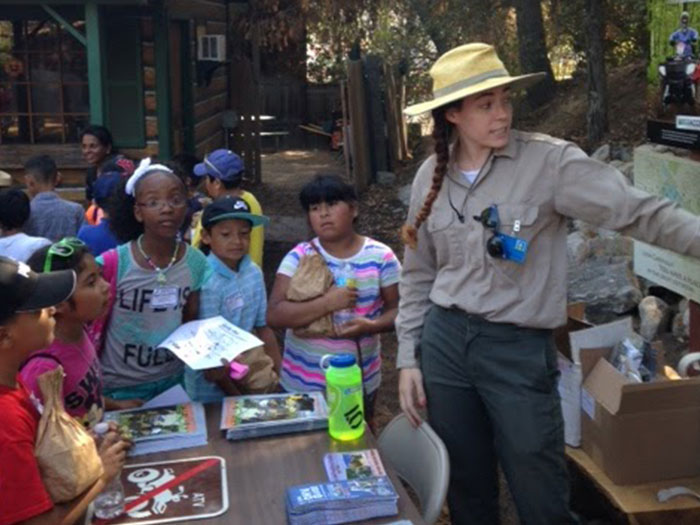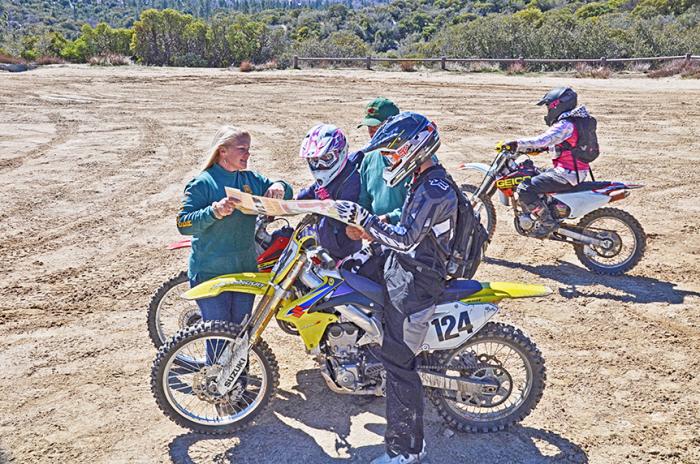 For our dedicated volunteers, educational outreach is more than just part of their duties; it's a way of life. They spend time out in the community they love, educating off-highway enthusiasts and sharing information about backcountry travel on public lands.
On the Right Trail
Bringing OHV education to students in grades 3-7 to encourage responsible participation in the OHV community and an enthusiasm for protecting and preserving public lands.
Dealer Outreach
We partner with local OHV dealers to distribute packets full of useful OHV information about where and how to ride responsibly.
Public Events
Staff and volunteers attend public events with our mobile education trailer such as the Sand Sports Super Show and Off-Road Expo where you can learn about responsible recreation and about the wonderful opportunities for OHV fun in the San Bernardino National Forest. Public Education is also a monthly event, with our mobile education kiosks which can be found throughout the San Bernardino National Forest at staging areas and popular trails.
Meet the SCMF-OHV Education and Safety Program at these Events:
The Sand Sports Super Show at the Orange County Fairgrounds (September)

Los Angeles County Fair at the Fairplex in Pomona (September)

The Off-Road Expo at the Fairplex in Pomona (October)

The Progressive International Motorcycle Show in Long Beach (November)

Open House and Parking Lot events at OHV Dealerships throughout Southern California
To learn more about the program or to join, please attend our general meeting; held on the second Wednesday of each month from 7 pm to 9 pm at:
Sizzler Restaurant, 1461 S. Rimpau Avenue, Corona, CA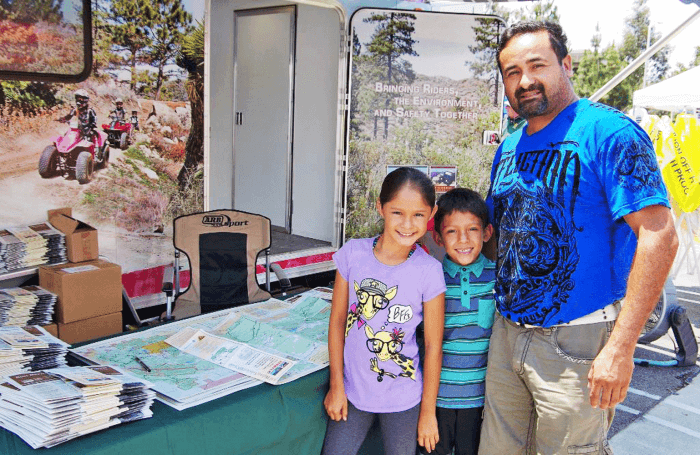 Partners Make it Possible