The Southern California Mountains Foundation is a non-profit that is passionate about our mission and community. We strive to:
Support youth development through conservation initiatives integrating environmental education, training, and hands-on service projects;

Protect our natural resources through adult and family-led programming; and 

Provide interpretive services that focus on outdoor recreation, responsible use, and stewardship of our natural environment.
We achieve our mission by raising money, organizing critical volunteer resources, and creating and managing programs focused on health, stewardship, and sustainability of our Southern California mountains and urban "forests".
Over the past 30 years, the use of national forests has increased while funding has dramatically declined. The Mountains Foundation works to bridge that gap and add value to our local mountains through the visitor experience. It takes the efforts of our staff and more than 700 trained volunteers to support that work.
For the past 20 years, the organization has made a critical difference, executing volunteer programs that donated 1.5 million hours of service valued at $32,685,000.00.
Each year our programs have a positive impact on Public Lands!
What We Have Done:
$2.1 M
---
Contribute 70,000 volunteer service hours amounting to $2.1M
500
---
Native seedlings planted and cared for on public lands
40,000
---
Provide naturalist guided eco-tours to over 40,000 visitors
Our History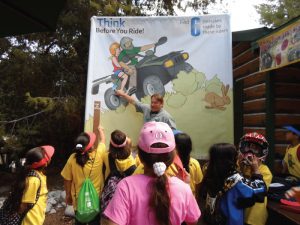 Looking back at the last 25 years . . . The organization, founded and incorporated in 1993, was the idea of a group of stakeholders associated with the San Bernardino National Forest. With millions of recreational visitors per year and a year-round population of hundreds of thousands, the Southern California Mountains represented one of the U.S. Forest Service's greatest challenges. At that time, meeting these recreational demands with quality services seemed beyond Forest Service resources.
The solution the stakeholders generated was to create a non-profit to support the work of the San Bernardino National Forest, assisting with the mandate for responsible recreation, undertaking conservation to safeguard the Forest's future, and providing education that promotes stewardship. The San Bernardino National Forest Association was born.
The organization started out by interpreting the forest to visitors along off-highway vehicle trails and in historic fire lookout towers through their Off Highway Vehicle Safety and Education and Fire Lookout programs, respectively. At the same time, the National Children's Forest was developed to engage young people.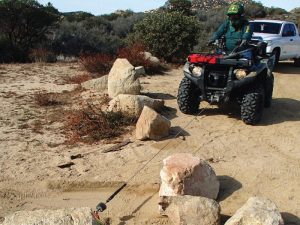 The San Bernardino National Forest was threatened and under attack by an 8-year drought, massive infestation of the bark beetle and what began with the wildfires of 2003 followed by the devastating fires of 2006. This extreme call-to-action created a fundamental shift in their priorities from a focus on interpretive programming and natural resource protection to an on-the ground restoration team that was shovel-ready with the organizational capacity and reputation to get the job done; primarily led by youth.
Hence, the Forest Care and the Urban Conservation Corps of the Inland Empire (UCC) were launched in 2006 in response to assisting homeowners create more fire safe mountain communities and to expand their commitment to youth development. They accomplished this charter through the Urban Conservation Corps by engaging inner city and at-risk youth from both San Bernardino and Riverside Counties in conservation projects by integrating education, hands-on work and job readiness training. In the process, the organization has helped young people succeed while creating healthier and sustainable urban public lands and mountains loved by so many Southern Californians. In addition, our restoration efforts expanded the role and voice of youth at Children's Forest in public lands management.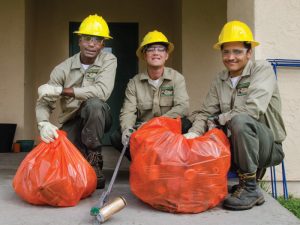 In 1998 the Big Bear Discovery Center was opened and co-managed with the U.S. Forest Service as a gateway to the forest through visitor services, family-oriented programming and interpretative tours and services designed to teach responsible recreation and foster a respect and appreciation for our public lands through stewardship education. In 2017 the mountains partnered with the Big Bear Valley Trails Foundation and is currently undergoing a merger to add the seventh program to our portfolio that will support trail stewardship throughout the Big Bear Valley.
Over 750 volunteers support the Mountains Foundation on a year-round basis. The Foundation supports public lands and our partners through grants, corporate sponsorships, memberships, private donations and fundraisers.
Mike Jasberg | President
President & COO at Mitsubishi Cement Corporation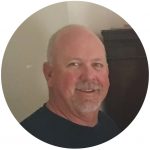 Mike Mutschler | Vice President
Mike Mutschler started his professional life as a computer programmer and non-destructive testing engineer in the 80's while in college at Cal Poly Pomona. By 1991, his entrepreneurial tendencies took over and he started a technology support company aimed at helping clients get the most out of their IT budgets. His company, Resource Computer Solutions has been doing just that ever since mostly in Southern California but all over the country as well. He knows and understands what it takes to make a small business successful.
He first got involved as a Board member for the Mountains Foundation in 2015. He was asked to serve because of his passion for the environment and for the preservation of the Big Bear Valley. He has spent a lot of his vacation time in Moonridge since he was 5 years old and continues to make Big Bear his second home. "There is nothing better than making the short drive up the hill and feeling the stress of life slowly dissolve as the sky turns more blue and the air changes to something pure." He attributes much of his success to the ability for him and his family to get away from it all in just an hour. He believes we have to do everything within our limited power to keep the forest a place where everyone can experience the power and beauty of nature.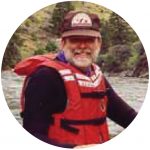 Eric Mart | Second Vice President
Eric R. Mart co-founded the California Land Management Services Corporation (CLM Services) in 1981. He currently serves as President. CLM Services operate commercial recreation businesses on eight National Forests as well as for a variety of other Federal, State, and local government agencies as well as private companies.
Mr. Mart currently serves on the Board of Directors of the National Forest Recreation Association (NFRA), the Southern California Mountains Foundation, the Giant Sequoia National Monument Association, the California Parks Hospitality Association, and the Cal Alumni Association (University of California at Berkeley). He is a Charter Member of the California Roundtable on Recreation and Tourism. Mr. Mart has also served on the Board of Directors of the American Recreation Coalition (Washington, DC), the California Trails Foundation, and the Three Forests Interpretive Association (California).
Mr. Mart holds a Bachelor's degree from the University of California at Berkeley and a Master's degree from California State University, Hayward (CSU – East Bay).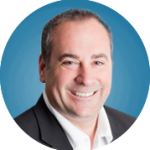 Kevin Jaskowiak | Treasurer
Senior marketing officer with broad breadth and depth of marketing experience to both consumers (B-to-C) and enterprises (B-to-B). Specialize in developing clear, unique and compelling value propositions, which disruptively differentiate products and brands in cluttered markets. Leveraging this as a strategic foundation, I bring greater multi-channel and digital focus to product and industry marketing, lead generation, advanced analytics, Data-driven Marketing, and Customer Experience with proven results.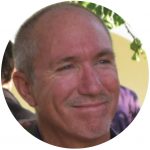 Dan Knapp | Secretary
Dan Knapp assumed the role of Executive Director/CEO of the Conservation Corps of Long Beach (CCLB) on February 1, 2016. Prior to joining CCLB Dan served as Deputy Director of the LA Conservation Corps. Dan worked for the LA Conservation Corps for 19 years, the past 9 years in the role of Deputy Director. He started working for the LA Conservation Corps as an environmental science teacher during the summer of 1996.
In addition to his conservation corps work, Dan sits on the board of directors of the Southern California Mountains Foundation, the California Invasive Plant Council (Cal-IPC), and the California State Conservation Corps Museum. He is an active member of both the National Forest Foundation's Big Tujunga Treasured Landscape Coordinating Council and LA Metro's Urban Greening Technical Advisory Committee. Dan holds bachelor's and master's degrees in Geography from California State University, Long Beach. He is an ISA-certified arborist (WE-6295-A) and a lifetime member of the Phi Kappa Phi Honor Society. He currently resides in Huntington Beach with his wife Judy.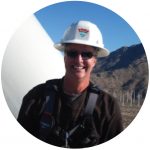 Larry Lawrence
Larry Lawrence is Nestle Waters' Natural Resource Manager for the Southwestern United States, and he has primary responsibility for managing the numerous water resources throughout the region for long-term environmental sustainability. Larry also manages the identification, siting, licensing and development of new spring sources for the Company's brands. Larry has worked with Nestle Waters since May 2003.
Larry graduated from California State University Fullerton with a degree in Mechanical Engineering. His work as a mechanical engineer has included processing machine design, machine automation, process water reuse projects, ground water development, conveyance and remediation over the last 18 years. Prior to joining Nestle Waters, Larry was a Senior Engineer with URS Corp in Southern California. Larry and his wife Cela enjoy traveling, riding his motorcycle, and volunteering with the Southern California Mountains Foundation.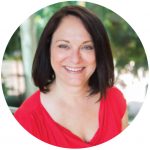 Linda C Stevens
Linda Stevens is a Marketing, Business Development and Strategic Executive with 20 years experience driving year to year growth in the technology sector. She has experience in both global corporations and start-ups. She is a strong strategic thinker with extensive experience providing leadership and management to global teams while providing strategies for continued global growth and profit for a $1 Billion high-tech software, services and education organization with 3,000+ employees. She is noted for ability to motivate performance by fostering creativity and teamwork.
Stan Miller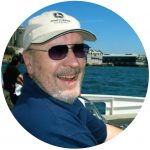 Sound Engineer Stan is a pioneer in the field of sound system design and has worked with big names in entertainment, such as Johnny Cash, Dolly Parton, and Stevie Wonder. But, one entertainer – Neil Diamond – refused to have anyone else in charge of his sound system for 50 years. Throughout his career, Stan racked up a series of firsts; he invented the "Stanley Screamers" speaker boxes that were used by the band Pink Floyd, he build the first JBL concert series speakers that were rigged and hung from ceilings and he worked with Yamaha on designing control mixing consoles and other sound equipment. Stan traveled the world with Neil and provided sound for over 1,500 concerts, never missing a live show. In 1998 he sold his sound company and started a new venture in Big Bear – opening a bed and breakfast at the historical Knickerbocker Mansion. Stan has finally retired from all of his ventures, but is still rocking at 76. Currently you can find serving on the Southern California Mountains Foundation board, assisting with Music in the Mountains production and event management. He has been a long-time supporter of the foundation, serving on the Board of Directors since 2005.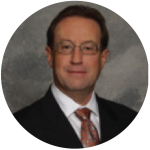 Kevin K. Randolph
Mr. Randolph's practice focuses on complex real estate, land use, receivership, and public/private economic development transactions. During his 30-year legal career, he has represented private and public clients in numerous projects involving the assembly, disposition and development of land for residential, commercial and governmental uses, including low- and moderate-income housing. Mr. Randolph's public sector insight was acquired during 20 years of representing public agencies prior to joining Gresham Savage. Mr. Randolph is a member of the California Receivers Forum and has been appointed by the California courts as a receiver in over 150 receivership cases throughout California. Together with his team of seasoned legal and real estate professionals, he has successfully rehabilitated single-family, multi-family, and commercial projects throughout California.
Mr. Randolph sits on the Board of Directors of the Southern California Mountains Foundation, Riverside Housing Development Corporation, and SmartRiverside.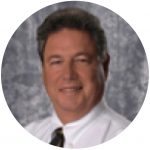 Mike Davis
Mr. Davis is a senior shareholder with over thirty-five years of experience representing businesses, individuals, and governmental clients in complex real estate and business transactions and litigation. Mr. Davis has extensive experience evaluating water rights and resources; and in water rights disputes, with an emphasis on groundwater basin adjudications and litigation. Mr. Davis provides land use guidance for water resources management under the Sustainable Groundwater Management Act, Urban Water Management Plans, Integrated Regional Water Management Plans, Water Supply Assessments, and Proposition 218. Mr. Davis has extensive experience as general counsel to numerous county water districts and mutual water companies.
Mr. Davis has extensive experience in eminent domain and inverse condemnation proceedings, organized real estate, and the organization and representation of business entities including non-profit organizations. Mr. Davis has decades of service as general counsel to numerous county water districts, mutual water companies, local associations of California Realtors®, and large common interest developments. Mr. Davis' dedication to his profession is equaled only by his civic involvement and commitment to community service.
Dayan Anderson
Steve Baker
Nicholas Frunzi
Jake Huxman
Larry Lawrence
Rusty Layton
Robert Prince
Kevin Randolph
Matt Tonkovich
Elwood York
Harald Zundel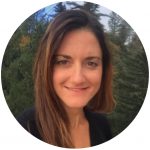 Stacy Gorin | Executive Director
Stacy Gorin, a 10 year veteran of the Southern California Mountains Foundation has been leading the organization since October 2015. Stacy has been energized by nature since childhood and believes that everyone deserves the opportunity to enjoy the beauty, solitude and joy that connecting to nature provides.
Through her leadership, the nonprofit continues to win large-scale grants since her employment in 2006; and, created collaborative partnerships successfully advancing our environmental conservation, education and responsible recreation initiatives. Stacy previously served as Deputy Director for the Southern California Mountains Foundation from December 2012 until April 2015. Stacy joined the nonprofit in 2006, then named the San Bernardino National Forest Association, as Lead Naturalist at the Big Bear Discovery Center performing student and visitor education program, training volunteers and leading interpretive programs; moving to Discovery Center Director position in 2010 overseeing all operations and staff at the Center. The nonprofit was formed in 1992 and renamed the Southern California Mountains Foundation in concert with its 20th milestone year and celebration. It is comprised of 6 key programs and supported by 1,000 plus volunteers.
Stacy Gorin holds a Bachelor's degree in Environmental Analysis and Design from the University California Irvine. Stacy connects to nature through her hobbies of hiking, biking, snowboarding, and rock climbing.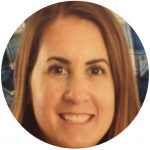 Juli Goss | Assistant Executive Director
Juli Goss, a Southern California native, began her career on the San Bernardino National Forest in 1996 as a Wildland Firefighter with the Forest Service. After spending 3 seasons fighting fires, Juli began working in the Forest Restoration Program where she gained experience in greenhouse management and ecological restoration. Juli began working for the Southern California Mountains Foundation in 2011 as the Restoration Program Manager and she also manages the AmeriCorps program. Juli enjoys spending time outdoors with her family and attending her children's many sporting events.
Karl Heirl | Controller
Karl Hierl was born and raised in Bavaria/Germany. He graduated his high school in science of art, finished a 3-year apprenticeship in the architectural field and soon after received an AA degree in technology. After he experimented with his first computer in 1983 and took his first college course in spreadsheets on an American military base, he realized his passion for numbers and technology. He continued his education in accounting and was certified in the business field in accounting. When he moved to California in 1990, he continued his education in accounting, worked for a few different companies as a general manager and finally started and ran his own business from 2005 until 2013. He joined Southern California Mountains Foundation in early 2013 as an accountant and moved into the controller position in 2015.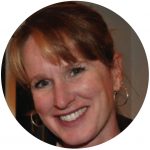 Linda Stamer | Development Director
Linda Stamer majored in biology from Cal State San Bernardino and worked as a wildlife biologist performing ecological restoration for the San Bernardino National Forest for 16 years. During that time she wrote grants for the Forest Service and developed partnerships in restoration and recreation, assisting in the development of the restoration program for the Southern California Mountains Foundation. She joined the Southern California Mountains Foundation as a restoration project manager in 2014 after spending two years on the Coronado National Forest as a partnership coordinator. She now works as the organizations Development Director and enjoys hiking, kayaking, mountain biking, and skiing with her family during her time off.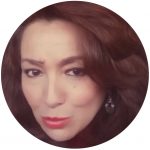 Sandy Bonilla | Director of the Urban Conservation Corps of the Inland Empire
A co-founder and a 10 year veteran of the Urban Conservation Corps, Sandy Bonilla has been leading the UCC since 2006.Sandy's interest in the development of young people started in the late 1980's when she worked under three mayoral administration's in the City & County of San Francisco for youth workforce development and later for the federal government in Washington D.C. In the late 1990's, she helped launched an AmeriCorps program at the University of Nebraska in Omaha and later returned to Southern California to work with at risk youth in San Bernardino. Sandy's undergraduate is in Sociology from the CSU and graduate studies in public administration from the City University of New York. She is currently working on an M.B.A. at Azusa Pacific University. Sandy has worked for the Southern California Mountains Foundation since 2007.
Partners Make It Possible