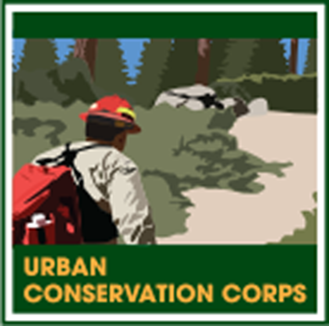 Urban Conservation Corps of the Inland Empire
The Southern California Mountains Foundation Urban Conservation Corps offers young men and women the chance to better their lives. Corpsmembers serve in the Southern California Mountains and become employable citizens through hard work in environmental conservation. Meaningful projects build valuable workforce skills that increase job readiness.
Young adults from San Bernardino and Riverside counties ages 18-25 can join our program to get paid work experience and earn their high school diploma through our onsite John Muir Charter School. We have two sites:
Coachella Valley: 82-579 Fleming Way #C, Indio, CA 92201 phone: 760-342-1502
San Bernardino: 1355 West 26th Street, San Bernardino, CA 92405 phone: 909-890-0400
Urban Conservation Corps Inland Empire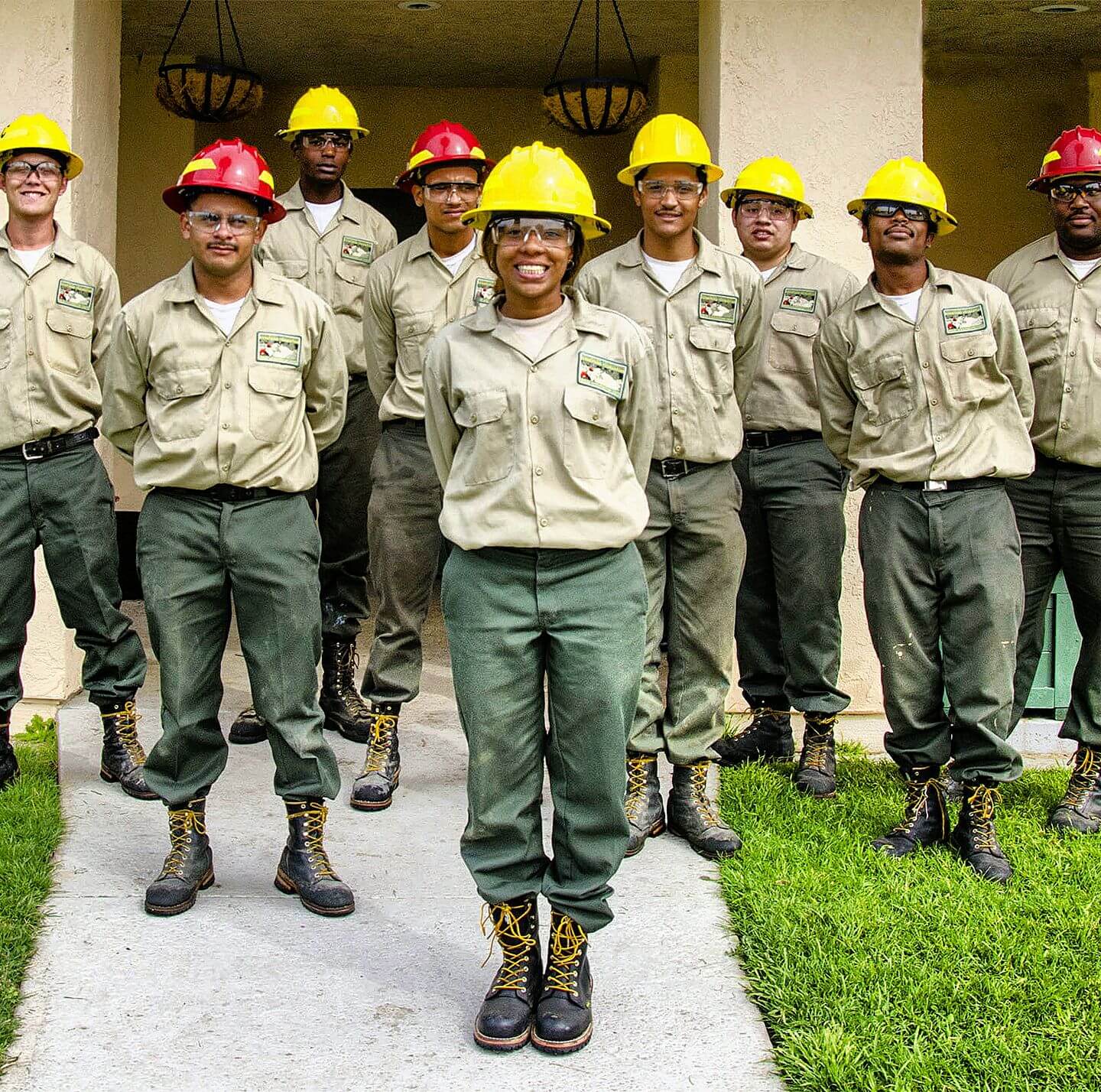 Created in 2006, the Urban Conservation Corps of the Inland Empire (UCCIE) is the largest community-based conservation corps in the Inland Empire. Each year the UCCIE provides more than one hundred thousand hours of public service conservation work and disaster assistance in all regions of the Inland Empire – urban, suburban and rural. Our projects include:
Recycling Services | Forest Restoration | Wildfire Fuels Reduction | Park Maintenance | Interpretive Programs/Community Outreach | Landscape & Maintenance | GPS Monitoring | Neighborhood Revitalization | Graffiti Removal | Trail Building
Corpsmembers are California residents from diverse backgrounds ages 18-25 years old, organized into crews of 10 members, led by a full-time supervisor, and equipped with uniforms, tools, and safety gear. You can hire one of our dedicated corpsmembers to assist with your labor projects while promoting environmental stewardship to disadvantaged youth.
Each year our programs have a positive impact on Public Lands!
What We Have Done:
65
---
Young Adult Corpsmembers provided workforce development opportunities.
10
---
Tons of recycled materials diverted
from landfills.
19,254
---
Service hours provided to protect public lands.
What's Happening with the UCC Program
Partners Make it Possible