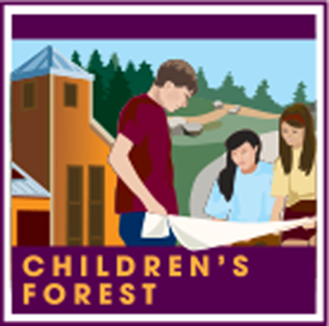 Children's Forest Information
Stop by our Visitor Information Center, adjacent to Deerlick Fire Station on Highway 18 in Running Springs, one mile east of Highway 330. You can meet our Eco-Leaders, who can provide you with information on:
Hiking and Biking
Camping
Adventure Passes
Forest Roads, Including Off-Highway Vehicle Adventure Maps
Educational Tours
Natural History of the Area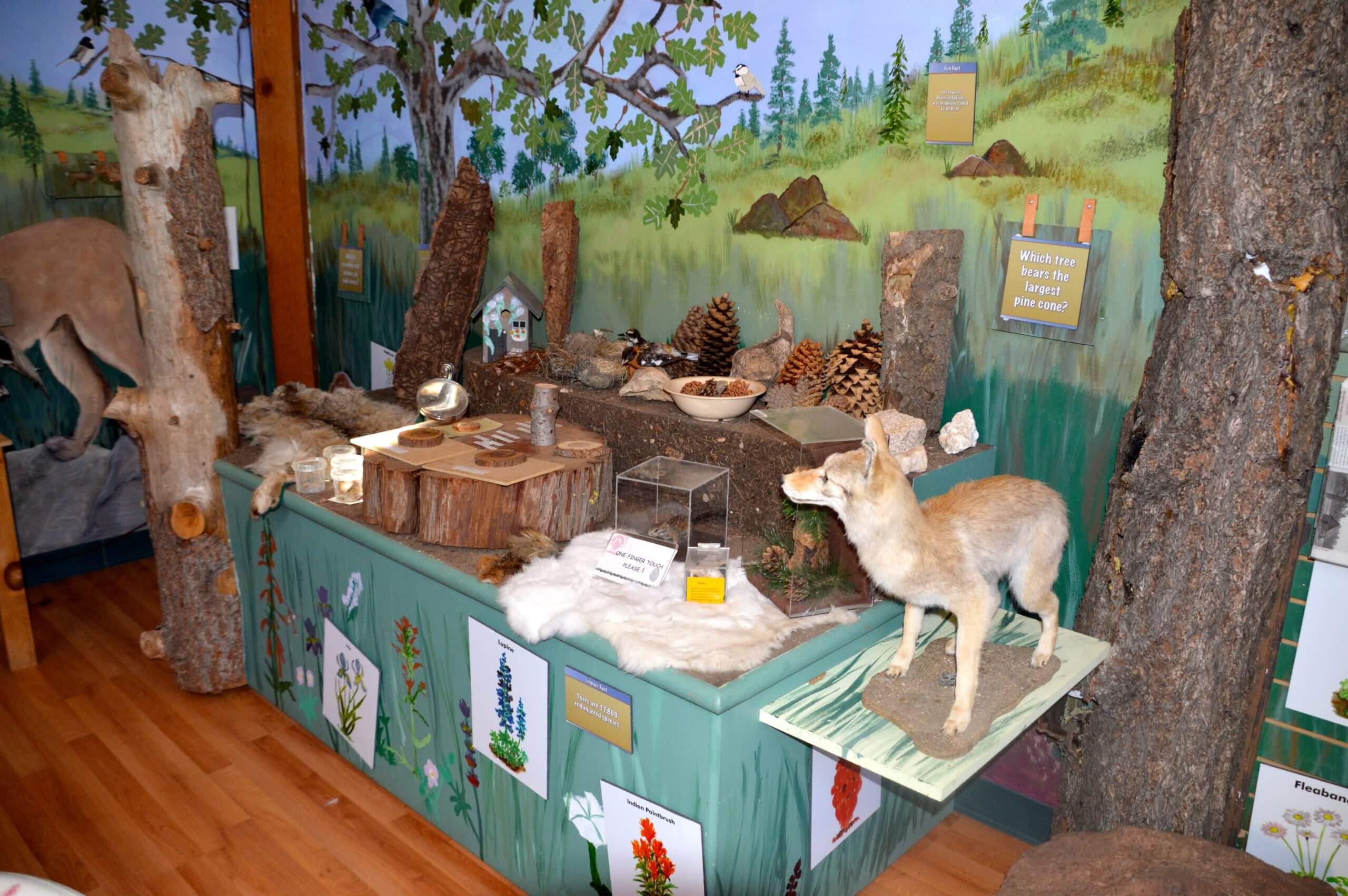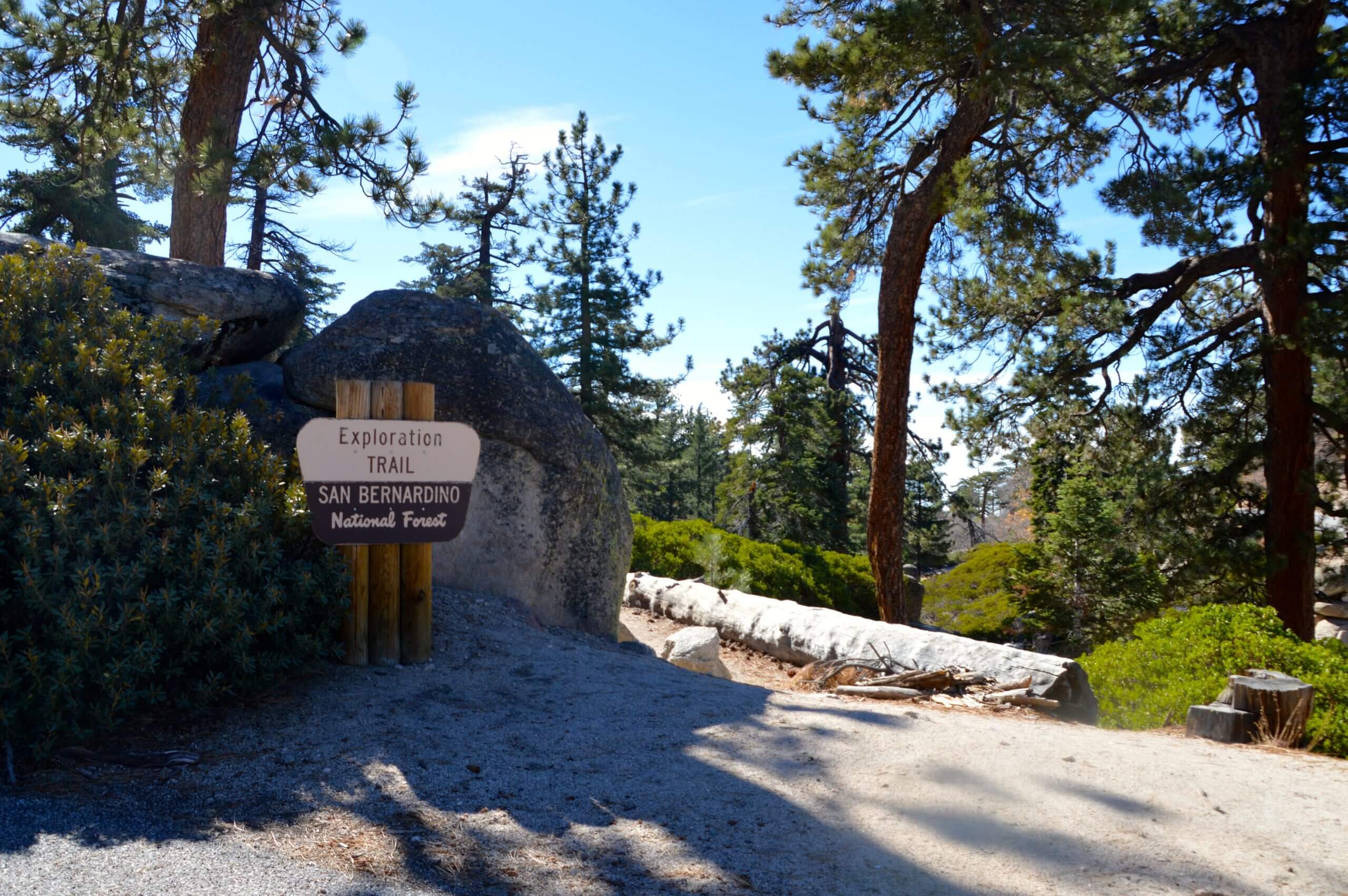 Hiking
The Exploration Trail is a family-friendly, non-motorized 4.5-mile trail. This trail was designed by children along with the U.S. Forest Service personnel and other professionals. During winter, the trail offers an exciting snowshoe or cross country skiing trek.
See species that have developed unique survival techniques to combat harsh conditions. Conifer trees, like the Sugar Pines, are the tallest pine species in the world. Manzanita is a fire-adapted shrub that requires the intense heat of a fire to open the tough seedcoat in order to regenerate.
Parking is available at the Children's Forest Visitor Center during their open season. The Children's Forest Visitor Center is located adjacent to Deerlick Fire Station on State Highway 18 in Running Springs, 1 mile east of State Highway 330.
Trail of the Phoenix is a 0.5-mile loop, easy walk. This paved nature trail begins near the top of Keller Peak Road in Running Springs. This paved nature trail begins at the entrance of the National Children's Forest off Keller peak road off highway 18 near Running Springs. This trail is specifically designed and maintained to accommodate the needs of people with visual or physical disabilities. The trail has a grade of 5% or less the whole way. All interpretive signs are in distinctive print and braille.
Shady Cove Group Campsite
The campground is easily accessible, just off a paved road, Forest Service Road 1N96. It has forested tent campsites. It is situated in the mountains of Southern California at an elevation of about 6,000 feet.
The campground offers three group sites, one of which is accessible, for tents. Each site can accommodate up to 30 people and eight vehicles. There is drinking water at each group site. Amenities include picnic tables, vault restrooms, grills, trash containers, group fire ring, and tent pads.
Activities include biking, bird watching, and photography. Within 10 miles rock climbing, hiking, interpretive programs, nature trails, sightseeing, and recycling and visitor centers. Group Site A is accessible. This site is reservation only.
To make reservations or for more information Click Here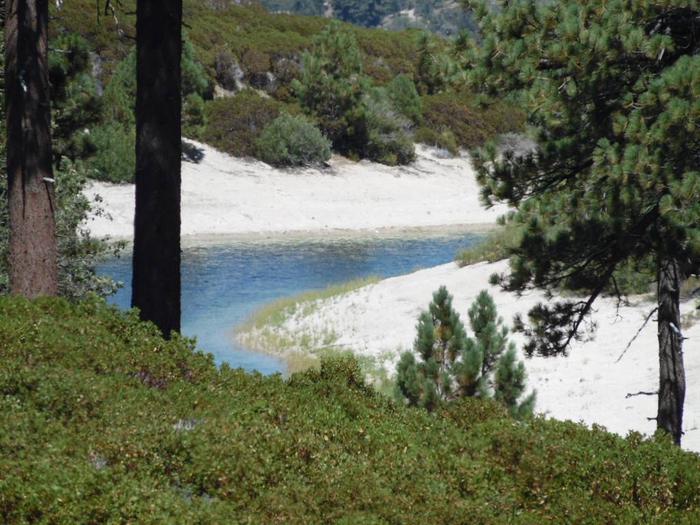 Partners Make it Possible