The Adopt-A-Trail Program steps in to help our trails by giving individuals, families, friends, groups, businesses, and clubs of any size, an opportunity to adopt a section of trail on an annual basis. Each sponsor supports their Adopted Trail through financial contributions and volunteer trail work.
Additionally, mountain residents and visitors share a vision for the future that includes new trails that connect neighborhoods and communities and provide both recreational and social access. A fully supported Adopt-A-Trail Program can demonstrate our capability to maintain existing trails and is the first step along the path to that vision.
Your involvement in the Adopt-A-Trail program gives us the means to focus on a singular trail experience that not only balances environmental and recreational needs, but also entices people to visit year after year.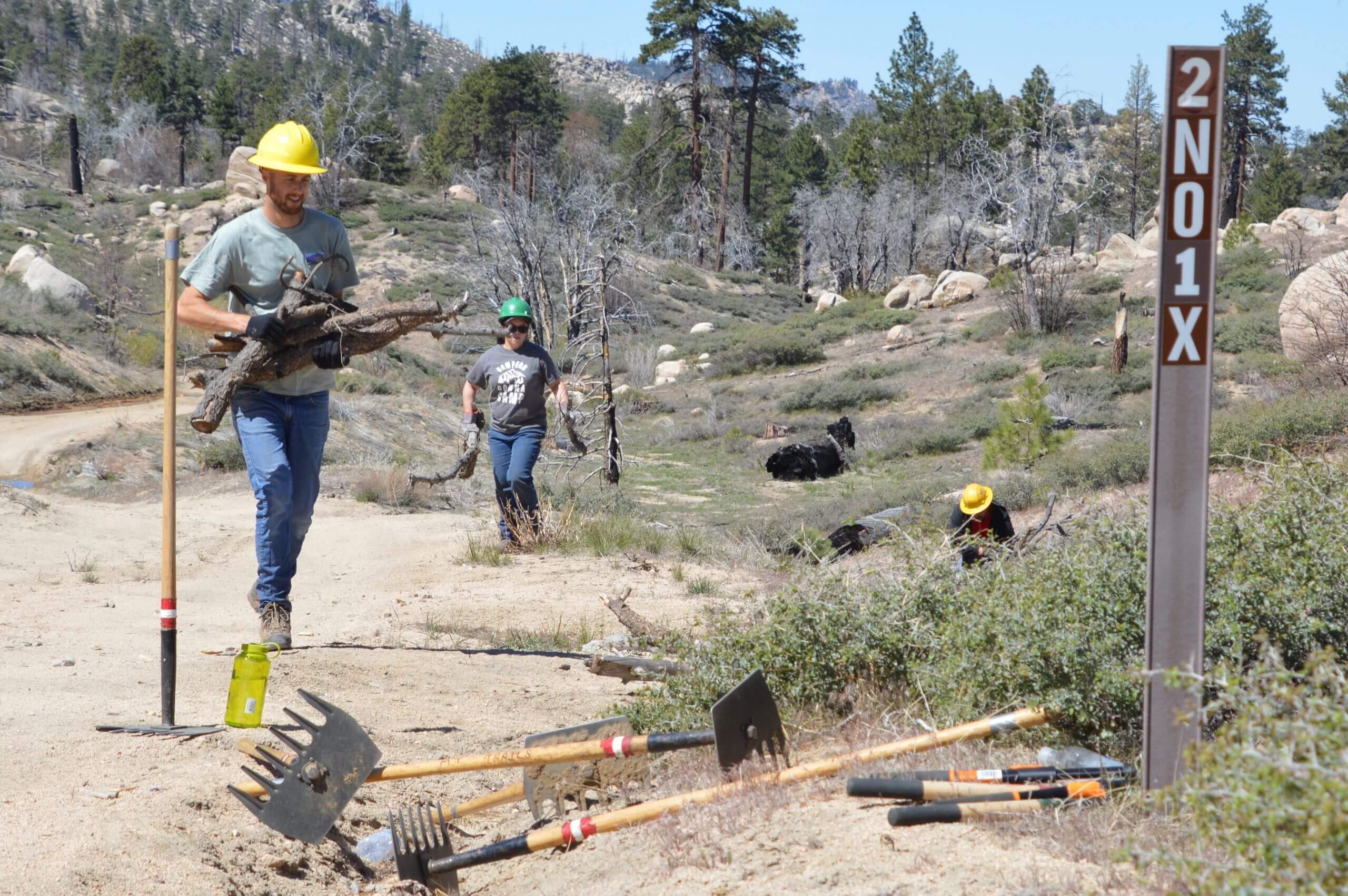 Explore the Benefits
You love the trails and when you adopt one, they love you right back!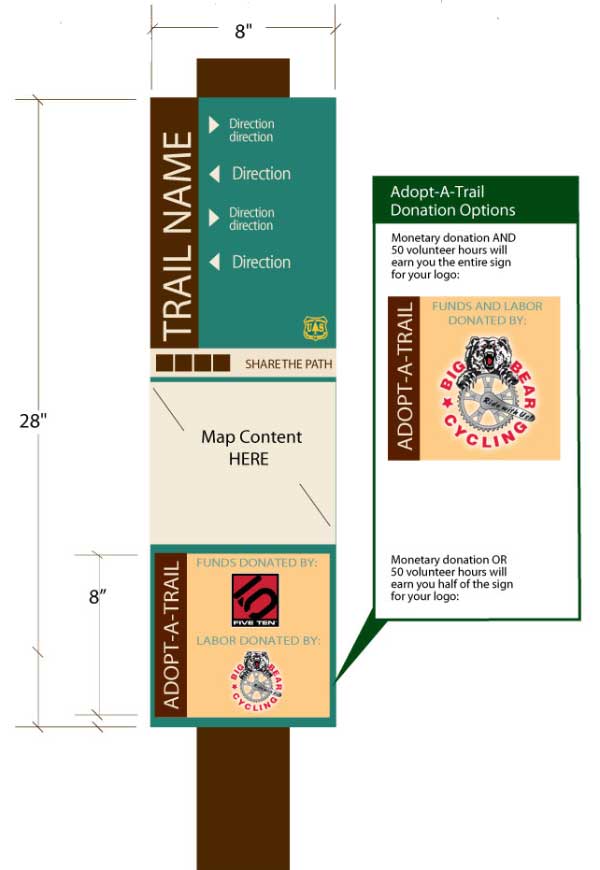 Recognition on the Trail
As an adopter, your logo will be prominently displayed on signs at both ends of your adopted trail section.
Visitors depend on these signs to keep them on the trail, headed in the right direction, and up to date on trail etiquette. This high visibility sign placement assures visitors remember your group or company name as part of the trail experience.
Your Very Own Badge of Honor
In addition to the logo placement on signs in the field, we also give you a classic "Adopt-A-Trail" sign to display proudly in your home or business.
Use it to start conversations that promote the trail program and share your own trail experiences.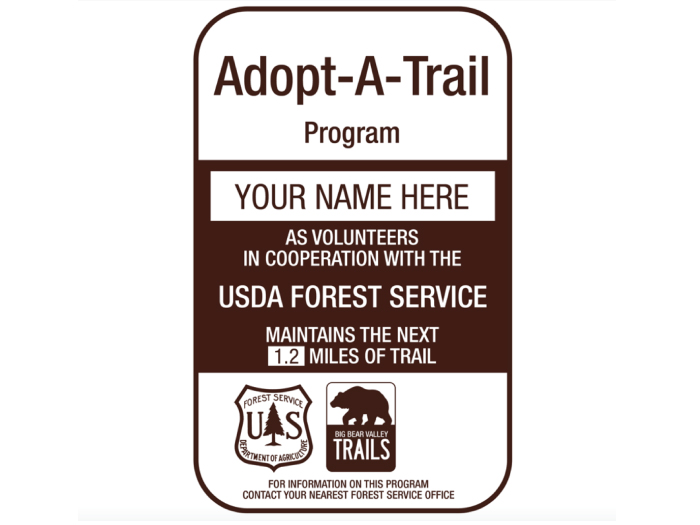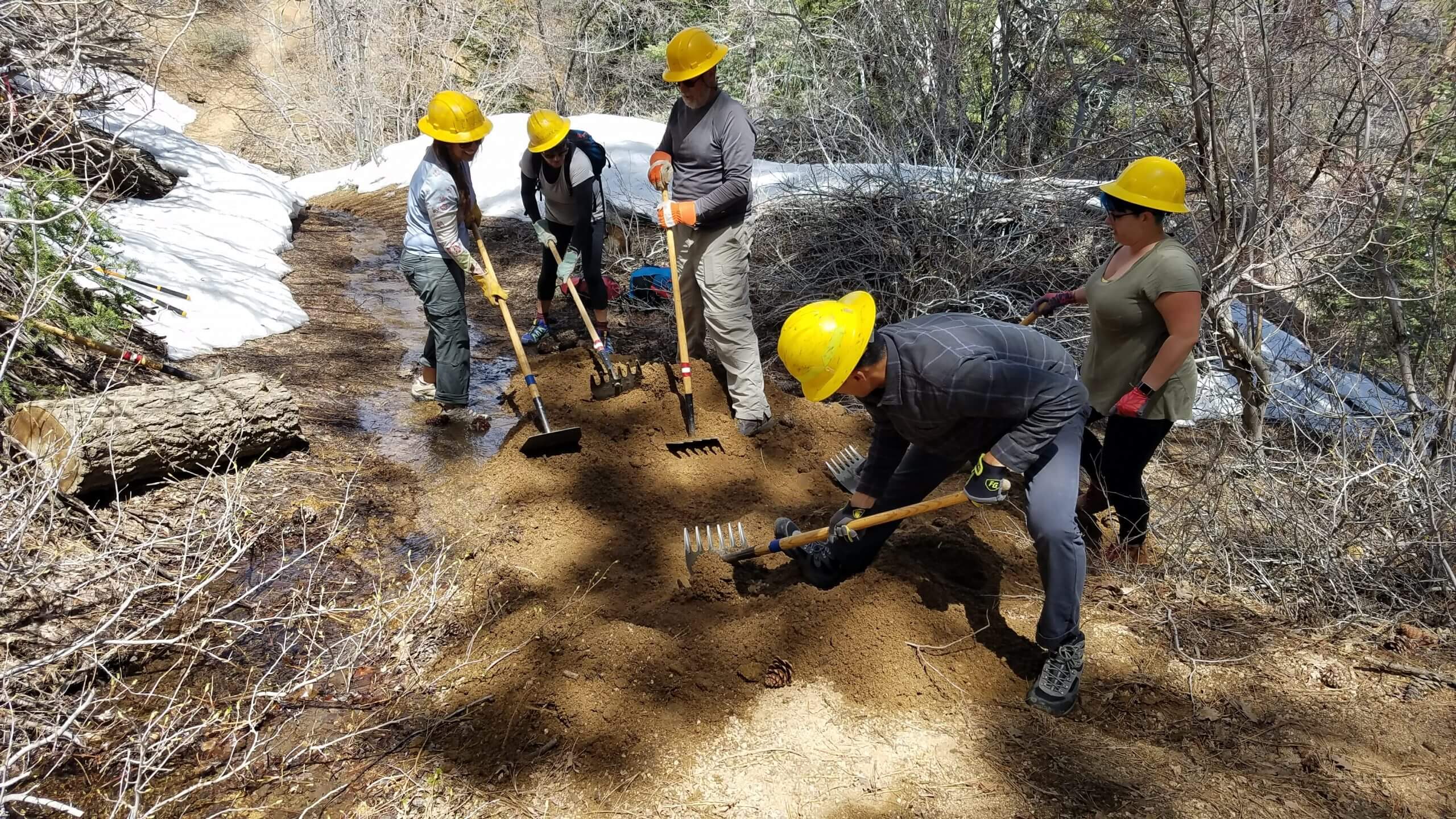 A Place in the Digital Spotlight
Your sponsorship is commendable, and we want to broadcast it to the world.
Facebook accounts from the Big Bear Valley Trails Foundation and the Southern California Mountains Foundation will let people know when you join the Adopt-A-Trail program and when you're out on the trail putting in volunteer hours. Both organizations' websites will also proudly post your involvement and display your group's name and logo.
Click Here for the steps on adopting a trail.
This map shows the current status for all trail adoptions:
BLUE sections are looking for a full adoption

YELLOW

 sections are looking for a volunteer adoption
GREEN sections are looking for a financial adopter
RED sections are fully adopted
Big Bear Adopt-A-Trail Map
Interesting in Learning More?